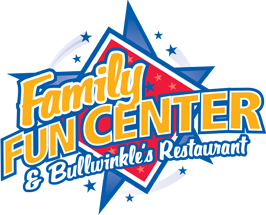 Attention OSLC Middle and High School Youth!
Join us on Sunday, June 12th for an afternoon of fun at the Family Fun Center! Invite a friend! We will meet at OSLC at 11:30am.
Details:
-3 hours of unlimited Go Karts, Bumper Boats, Miniature Golf and Laser Tag.
-2 "Your Pick" Attractions (one time use) and 20 Arcade Tokens.
-Pizza and Drinks from 12:00pm to 1:00pm
-Unlimited fun from 1:00pm to 4:00pm
–COST: $10
SIGN UP SHEET IN THE YOUTH ROOM AND ANDERSON HALL
EACH PARTICIPANT MUST FILL OUT AN ACTIVITY AND MEDICAL CONSENT FORM TO ATTEND EVENT
See you there!
Please contact Glenna Usselman for any questions at
[email protected] or 206-496-9695