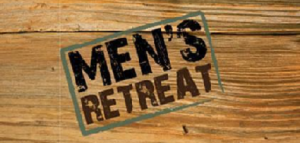 Join the men of OSLC and St. Andrew's Lutheran Church for a Men's Retreat at Valley Camp in North Bend, Friday evening, October 26th, through Saturday afternoon, October 27th.  The speaker will be The Reverend Dr. Timothy Weber, and the subject is "Enriching Life by Embracing Our Dying".  Come and spend some "guy-time" with old friends and new friends!
For more information, click here for a registration form: Men's Retreat Registration Form
Registration deadline is Sunday, October 21st.