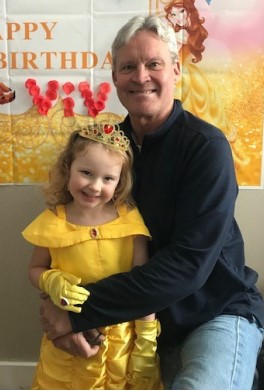 Please allow me to introduce myself to the many of you I have not met. I have just accepted the position of Transition Pastor for both Our Savior and Shepherd of the Hills in Issaquah. I feel privileged to accept the trust and willingness of both congregations to launch into this joint venture. Perhaps some personal information may help you enter my story as I do your own. I have three children Josh, Zach (Bryn), Nicole (Darryl) and currently two grandchildren from Zach and Bryn (Vivian & Lucille) with Nicole due in June. After thirty-five years as a parish pastor, mostly in the Senior Pastor role, I decided a year ago this Easter to resign from MT. View Lutheran where I had served for twenty-one years as Senior Pastor. While I loved the life of a parish pastor I found myself needing a necessary break from ministry so I took a year off. Over these last few months I came to realize all over again my love for the parish and indicated to synodical folks that I was open to an Interim or Transitional Pastor position.
After multiple conversations with the good folks at Shepherd of the Hills and Our Savior it became clear that the Spirit of the living God was luring us into deeper discussions regarding the futures of both congregations. What is the faithful thing to do right now? What is God calling us to be and do right now? We of course do not know the answers to these rather provocative questions in the current moment. What we do know, as God's people, is that we must be in prayerful conversation as the body of Christ listening deeply for that still small voice.
I look forward to meeting you all in the flesh or at least for now in the mask. I look forward to a time of continued rigorous reflection as we probe the mysteries together and discover what God is calling us into. I have no doubt as this ministry together unfolds beginning in the Easter season that the Resurrected Lord will revive our spirit's and remind us to be not afraid the tomb is empty, and a living hope has been cast upon the face of the earth. It is in that Resurrection Hope that we will proceed in ministry together as God's chosen and beloved.
A blessed Easter season.
Pastor John L. Vaswig